Charter fishing on Lake Michigan is a unique & FUN thing to do with friends!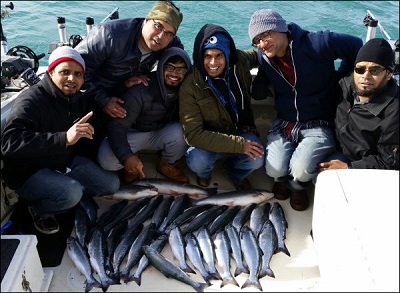 Sure you could go see a movie, go out to dinner, go shopping or just drive around Milwaukee. But if you're looking for a truly exciting and memorable way to spend time with your friends this season, a salmon and trout fishing excursion can't be beaten!
We take care of all the details including bait, equipment, safety, and cleaning & bagging your catch. All you have to do is call your friends and book a private charter with the best charter fishing captains and crew!
Whether you live in the Milwaukee area or are planning to meet up in town, everyone will love getting fresh air on the open water and reeling in big fish. Movies, dinner, and drinks will still be there once you're back on land. Why not mix it up and treat your friends to a special activity?
Contact us for more information, and book your charter today!