Lake Michigan Charter Fishing - August
August is the month when Chinook salmon are at their largest and they are feeding heavy before spawning. Silver King Charters brings fishers out onto Lake Michigan to go after Chinook and other fish which are active during this month. If you're a trophy fisher, this is your shot at getting a big salmon or trout.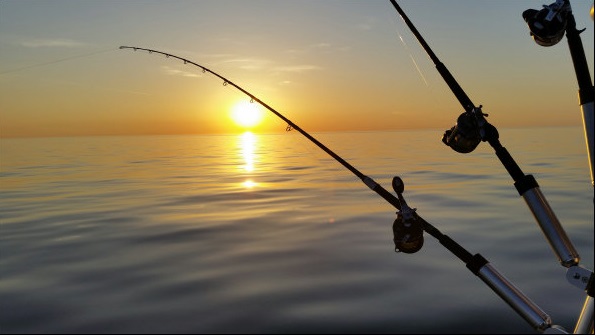 Big Fish Make Great Trophies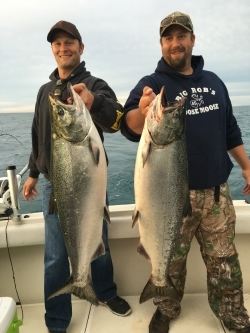 August is also a great time to catch big Lake trout as they get ready to spawn. We catch most of our 20 plus pound fish in the late July and August period. The catch rate is down from earlier in the year but this is your best opportunity to catch a trophy fish. If you want numbers, fish in May and June. July and August are the time for big trophies.

We are primarily targeting Chinook salmon, Lake trout, and Rainbow trout. The Silver King boat is usually in 50 to 150 feet unless there is a good Steelhead bite out in 200 to 300 feet. Flasher flies, spoons, and plugs are the top baits. We provide all the equipment you need for a successful trip.
Dress for the weather – We call a day before your trip to advise you on what to wear and bring based on weather conditions.
Wear sunscreen and sunglasses – The August sun can be unforgiving. Protect your skin and eyes to stay focused on fishing.
Cooler – Preserve your trophy catches. The Silver King boats have storage for your food and beverages. No hard liquor or drugs allowed!
Wisconsin fishing license and Salmon/Trout stamp – If you don't already have your license, you'll need one before going on the water. Licenses can be purchased online or when you arrive at the boat. Buying online saves time.
August has great fishing weather and plenty of big fish. To make your trip as enjoyable as possible, we have a No Fish – No Pay policy. You can go big without going home empty-handed. Arrange your charter this August before we're all booked up!