We have placed in the top 5 in many well known tournaments throughout the years and over the last 9 years we have 40 top 5 finishes:
Geoffrey Morris Memorial "Pro Division"
Our Milwaukee fishing crew placed 1st in 2010 winning over $15000 and 5th in 2011 in the Geoffrey Morris Memorial "Pro Division" fishing tournament out of Winthrop Harbor, Illinois. This salmon and trout tournament has the largest payout out of all fishing tournaments on the western shores of Lake Michigan.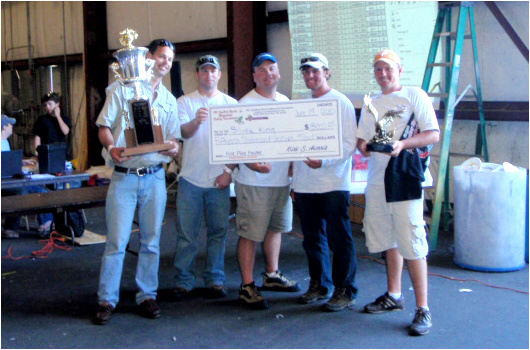 Coho Classic
2012 was an excellent year for catching Chinook salmon on Lake Michigan. The Silver King crew placed first in the 2012 Coho Classic fishing tournament. We reeled in 10 Chinooks for 139 pounds for the Coho Classic.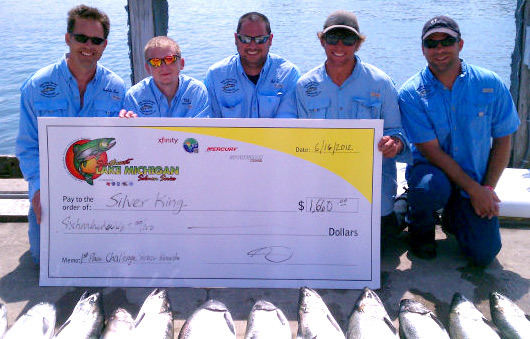 Brew City Salmon Tournament
The Brew City salmon tournament in Milwaukee is the biggest one day fishing tournament on Lake Michigan. This tournament has been good luck for the Silver King Charters crew. We placed 1st in 2019, 2nd in 2010, 2012 and 2013, and placed 3rd in 2011 & 2018, and placed 5th in 2015, and 4th in 2017