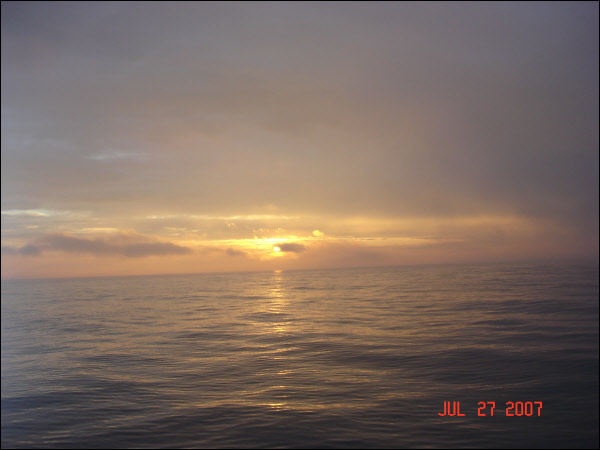 Charter Fishing Racine
This picture was taken by Scott Keeler, on a Milwaukee charter fishing trip with Silver King Charters. Many morning charters start out with spectacular sunrises and is a great way to start a trip. We had already started to set lines and had a Chinook Salmon in the boat and another on the line when this picture was taken.
Mornings on Lake Michigan are not always calm but there is a better probability that the lake will be then any other time. Fishing is usually solid for the early morning bite and from there you just need to stay on fish. Morning charters usually book up through the season because I run Friday-Sunday and Holidays, so there are fewer of them to choose during the season.
Milwaukee Charter Fishing is also outstanding in the evening and I run trips every day through out the season for the evenings. Most Milwaukee charter fishing trips end at 6:00PM so guys can get ready for a morning trip. Silver King Charters likes to schedule trips starting at 3:00PM, so you get to fish at the prime time and see beautiful sunsets.
Some of the best action on Lake Michigan occurs right at sunrise and sunset. The fish hit almost guaranteed and it usually is the best fishing for Salmon during the day. That is why we encourage trips starting at 5:00AM or earlier and starting at 3:00PM - 4:00PM in the evening. You will catch more Salmon and Trout during your trip Charter Fishing Milwaukee. You will also have an opportunity to see beautiful sunrises and sunsets, so bring your camera.
Call Silver King Charters this season,414.460.1467, to try Milwaukee Charter Fishing and see the Wisconsin sunrise and sunset in a totally different way. Catch a big Salmon while you're at it.