*Note: Click any month to view reports.
January

February

March

April

May

June

July

August

September

October

November

December
Report for January 10, 2021
Finally we are through with 2020 and we are hope 2021 is not a repeat. Last season when we started out we had hoped to have the boat in and fishing in late March. The ice was gone and the fish were biting. But by mid March it was painfully obvious this was going to be a different kind of year. We start our season Milwaukee charter fishing in and around the Milwaukee harbor. The harbor gives us more controlled seas during early spring and warmer water where the rivers empty out. This creates an ideal area to catch Brown trout. April is our best month to target Brown trout all year. We also fishing along the shoreline in 10 to 30 feet of water. Last season we missed out on this fishing due to the virus and restrictions place on us. We hope to have the boat in the water April 1st this year and be able to run trips. As of right now there is almost no ice cover the lake. Things can change fast but there is a good chance ice will not prevent us from fishing early spring.
Every April sets up a little different due to the unpredictable weather in Wisconsin But every April does deliver our best Brown trout action. We are usually running all spoons. Stick baits are very effective this time of year but spoons are just easier to run and just as effective. We like Stinger spoons the stinger size. Year after year it is gold, copper and orange spoons that are the top producers. Leadcore on boards are the best presentations. We always run 1, 2 and 3 color leadcore and sometimes a 4 color. The next best setup is our mono dipsy rods. These are set at 30 degrees and 30 feet out on the line counter. We will also run 2 downriggers near the bottom but these are the least effective. There was a time we would try to run as slow as we could in early spring but the last several years we really crank the speed. It gives the spoons better action and we cover more water to find active fish. Not uncommon to be running at 3 miles an hour.
The Brown trout stocking was cut back 3 years ago but last year there was an increase by the Wisconsin DNR and we hope this continues. The average sizes for Brown trout caught this time of year is 2 to 8 pounds but we land a lot or 8 to 12 pound fish. The trophies are 15 plus pounds and we boated one last season that was 26 pounds. Our biggest was 33 pounds 4 years ago in the first week of April. After all the restrictions placed on everyone everywhere fishing in April sounds like a great time. Dress warm and be ready to catch fish. We will do the rest. Call Silver King Charters at 414-460-1467. I have attached pictures of Brown trout caught in April along with a picture of McKinley marina yesterday. Not much ice down there.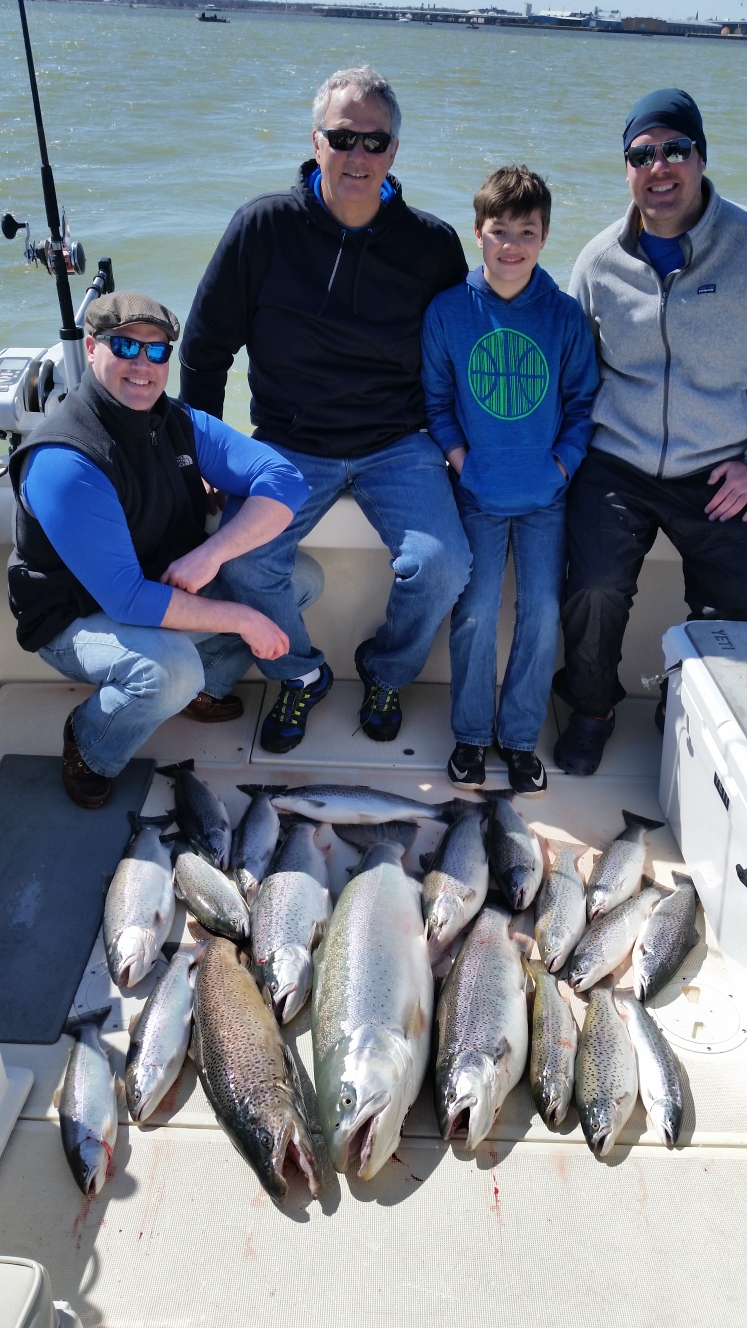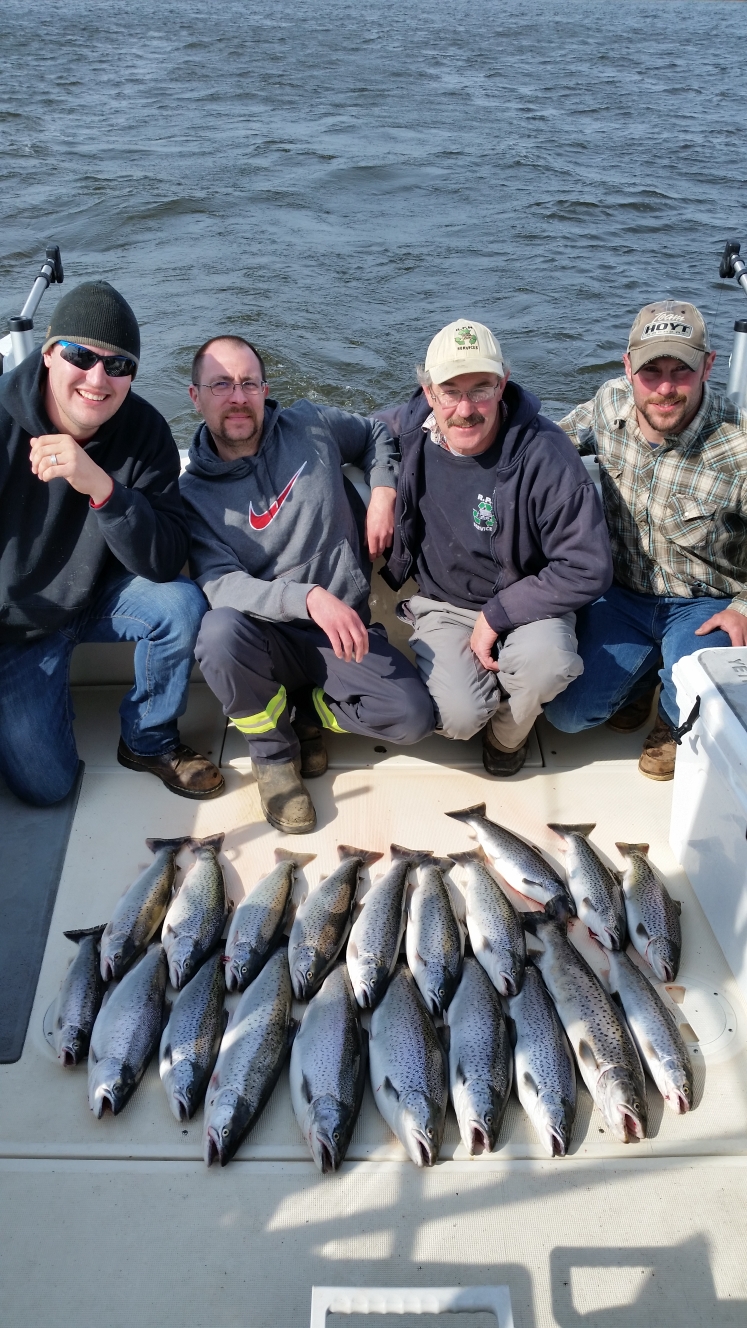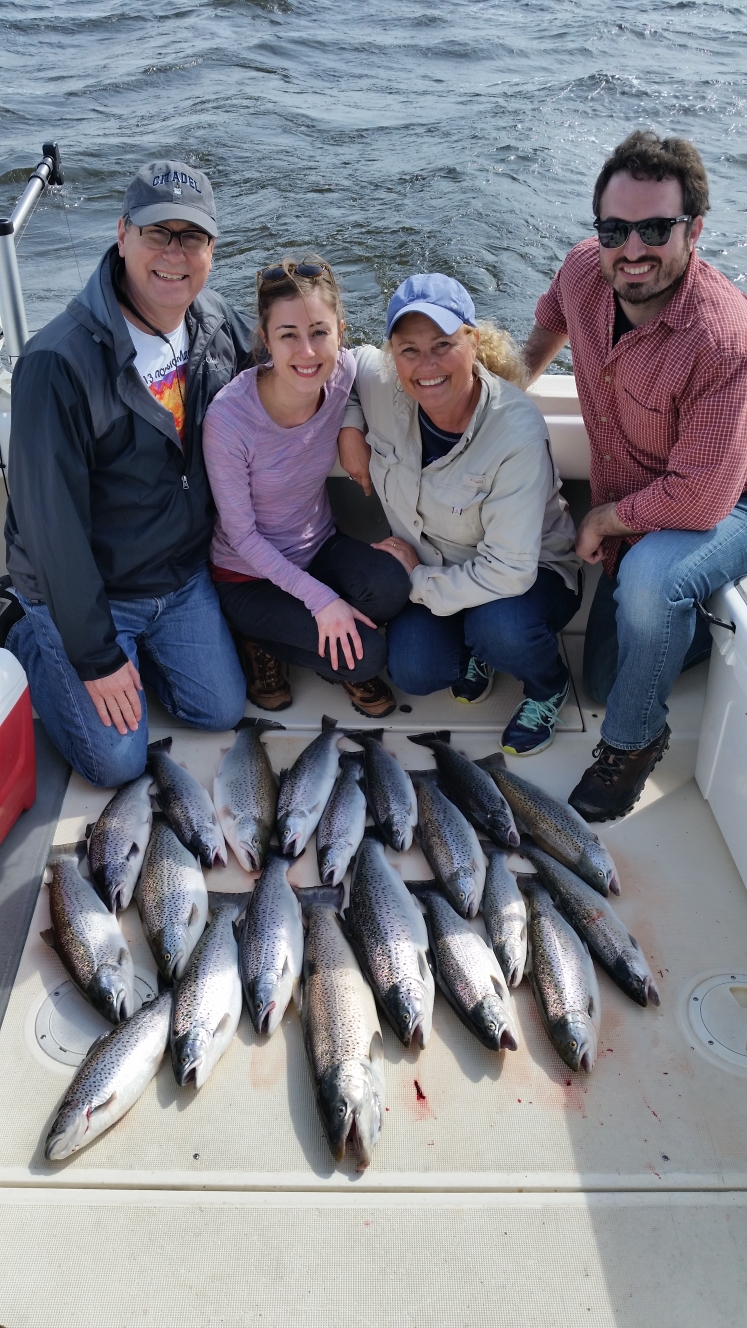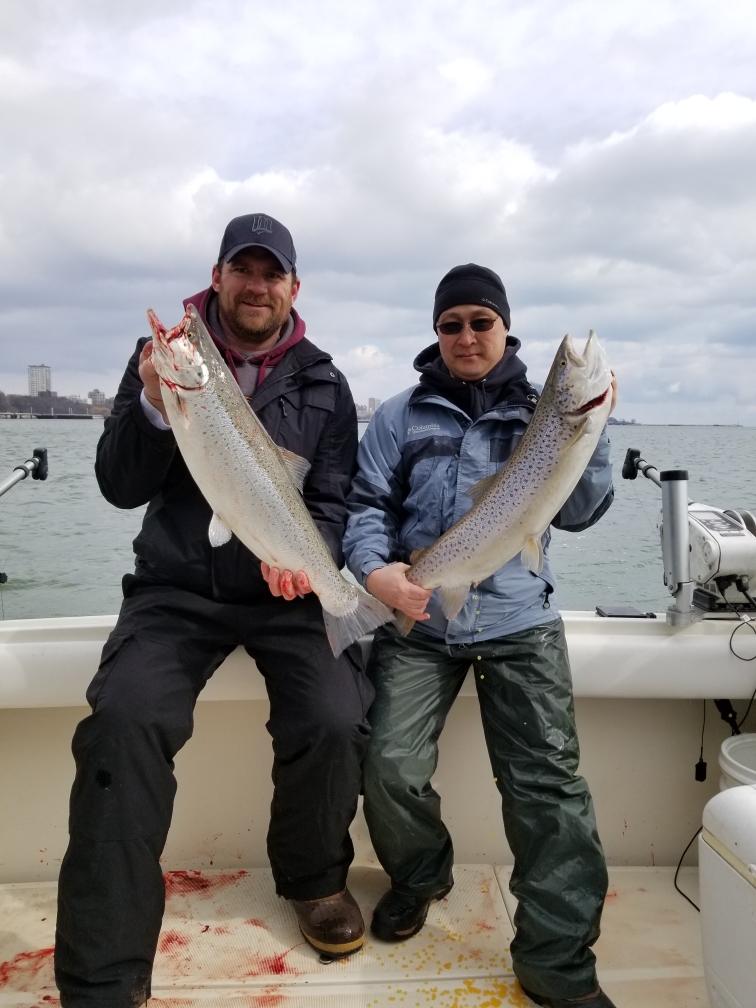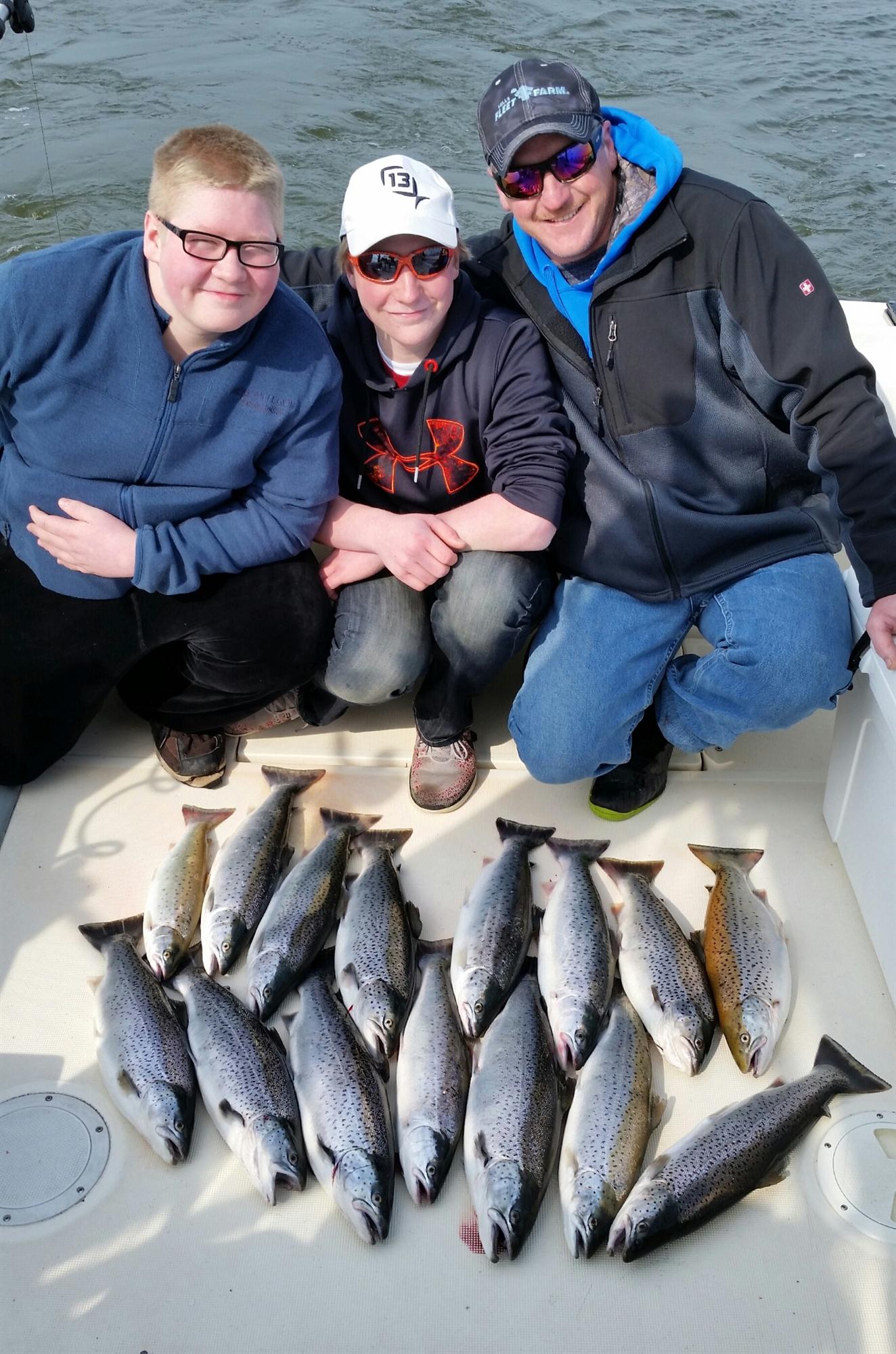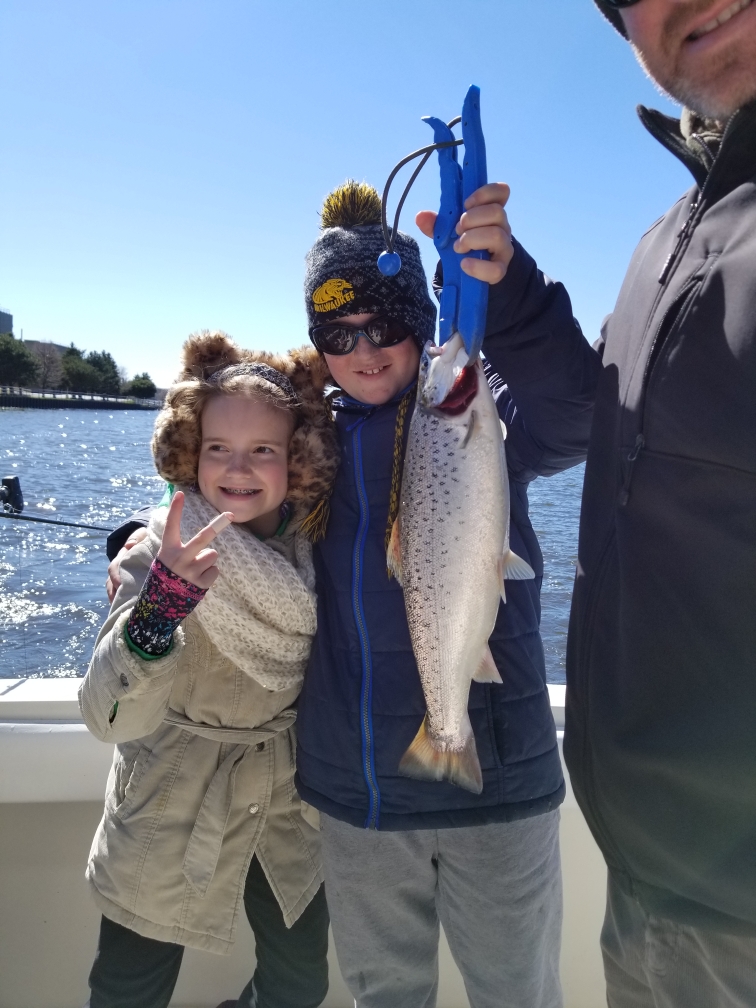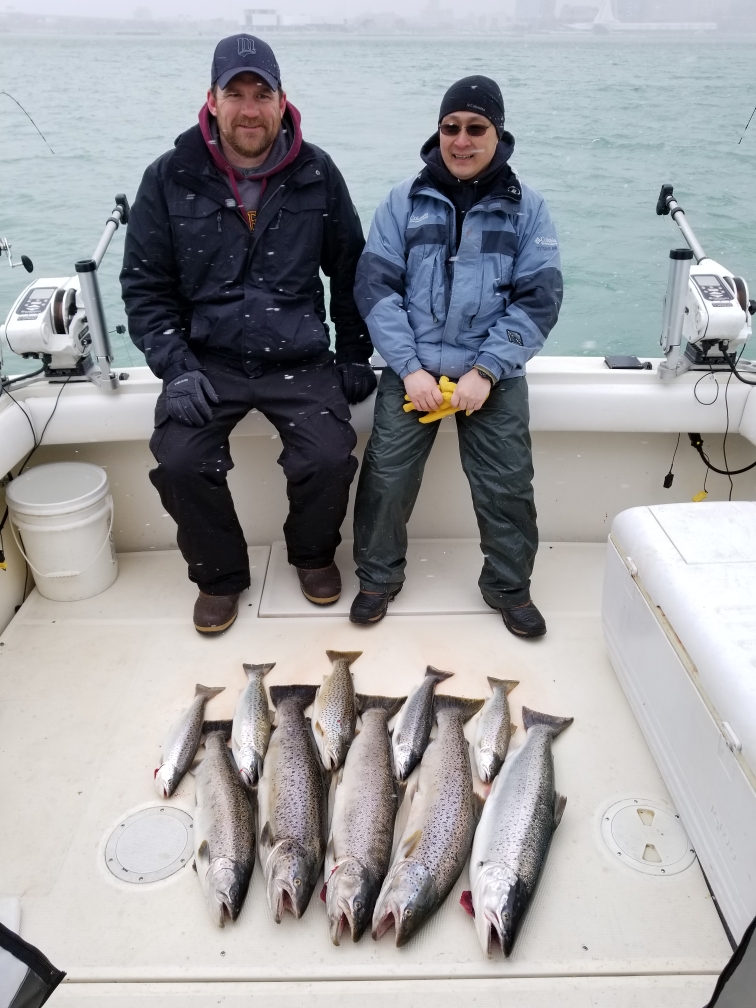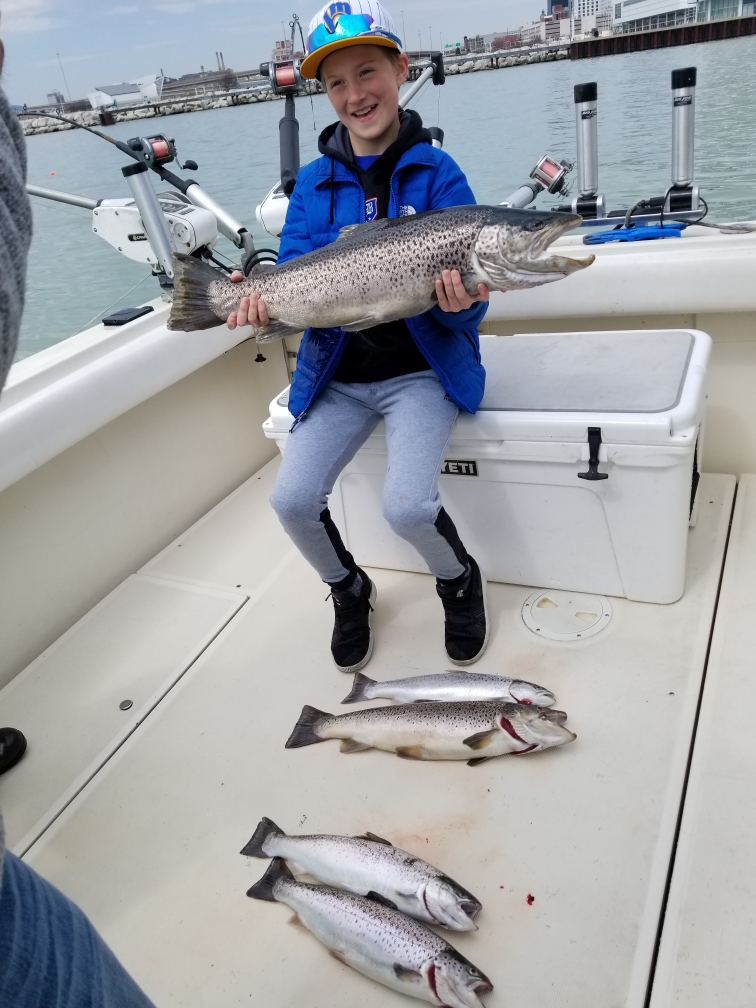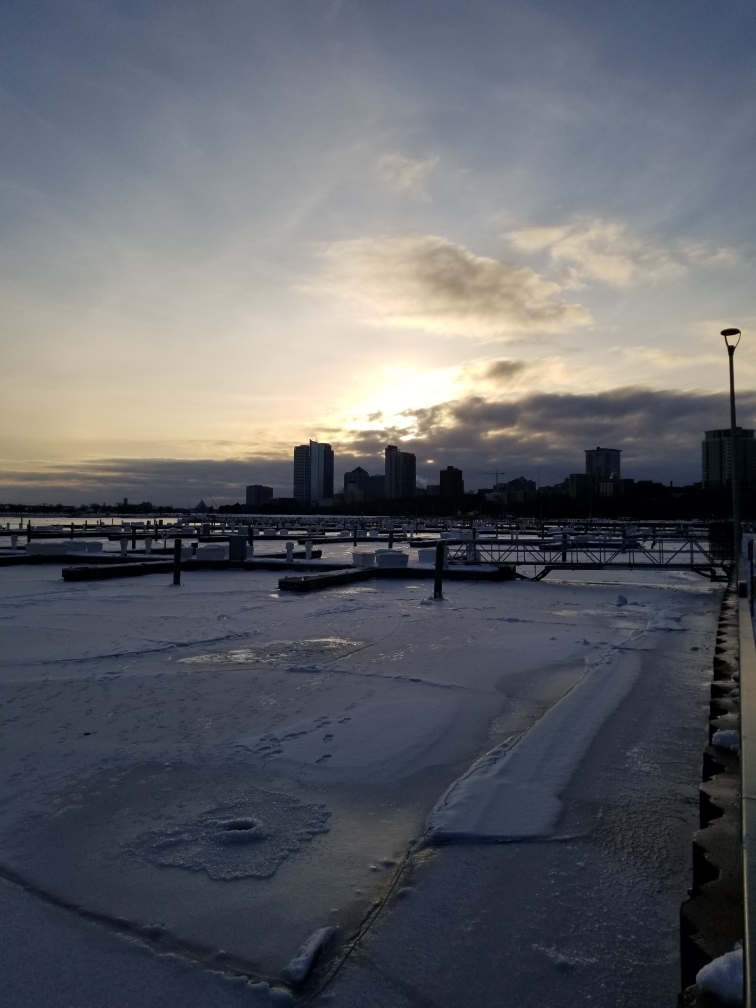 No reports yet this month.