*Note: Click any month to view reports.
January

February

March

April

May

June

July

August

September

October

November

December
Report for January 13, 2019
This is my first report of 2019 and we are less than 3 months from catching our first fish Lake Michigan charter fishing. We hope to put in and fish the last week of March. In 2018 it snowed 4 times in April and that was probably as much as we got all last winter. This winter has been virtually no snow and mild temperatures. Our slip was actually open just a couple of days ago. In fact the entire marina was ice free. Winter will put the bite on us before it is all said but hopefully this will lead to an early spring. Last year we had our first trip schedule on the last day of March and it was cancelled due to high winds. My hope this year is to run a trip in March and November.
We averaged 15.46 fish a trip last season and we were very pleased with that. Stocking numbers are down but we have adapted by targeting all five species to put more fish in the boat. Long gone are the days we would go after Chinook for 3 months of the year. The good news is when you do tie into a Chinook the size is up and they give a great fight. The breakdown percentage wise on numbers is: 15% of the trips caught 1 - 5 fish. We did not get skunked in 2018 but did have two 1 fish trips. 24% of the trips caught 6 -10 fish, 26% of the trips caught 11-15 fish, 15% of the trips caught 16 -20 fish and 20% of the trips caught 21 - 30 fish. It is fishing and from day to day anything can happen but when are the best chances at good catches. May 15th - June 20th is the highest catch rate. The first 3 weeks of April, if mother nature cooperates, can be very good action and July 4th through the 3rd week of August is your best chance at Chinook. Again any day can be the hot bite but those 3 periods delivered some great action over the years.
I will go over April in this report. The primary fish of April is Brown trout. This is the best time to target Brown trout for the entire season. The fish average 2 to 12 pounds but we have boated some monsters, including a 33 pound Brown trout. We are usually fishing the harbor or the shoreline in depths of 10 to 40 feet of water. We use a spread or spoons for the most part. Cooper and gold spoons are usually are hot baits. We run 3 boards a side and these are 1, 2 and 3 color leadcores. We put out 2 mono dipsy rods and usually just 3 downriggers to target the bottom. The harbor will have the warmest water by the river mouth early in the month and can hold a lot of fish. Water clarity is our biggest problem during April With a lot of rain it can make the water too muddy but for the most part there is always a place to catch fish. We sometimes will head to the Oak Creek power plant, where fish and bait hold around the warm water discharges. The run time is about a half hour to get there but it usually pays off when it sets up. Again fishing is fishing and it can be tough on any given day but April is a month that we do catch limits when it sets up and it is the only time of year we can do that on Brown trout. As the month progresses we start to catch good size Lake trout along the shoreline. We see 10 to 15 pound Lake trout during this period. We have had Aprils in Milwaukee and Racine where the Coho salmon bite starts early and when this happens it can get crazy good. But for the most part it isn't until mid May when the Coho bite gets consistent.
April can be very productive but when you book a trip you must remember that this month is closer to the end of winter that the start of summer. Dress warm! But when it sets up this period is as good as any throughout the season. We do give an extra hour of fishing for free on any trip Monday through Thursday during the month and with less fishing pressure I love to fish on those days. We fish out of Milwaukee during April as we do for most of the season. Milwaukee gives us a vast harbor to fish in if the weather is not the greatest but it also gives us warmer water for better action during the period. Give Silver King Charters a call at 414-460-1467 to experience early season Brown trout action charter fishing Milwaukee. I decided to put some sunrise and sunset pictures from last season on this post.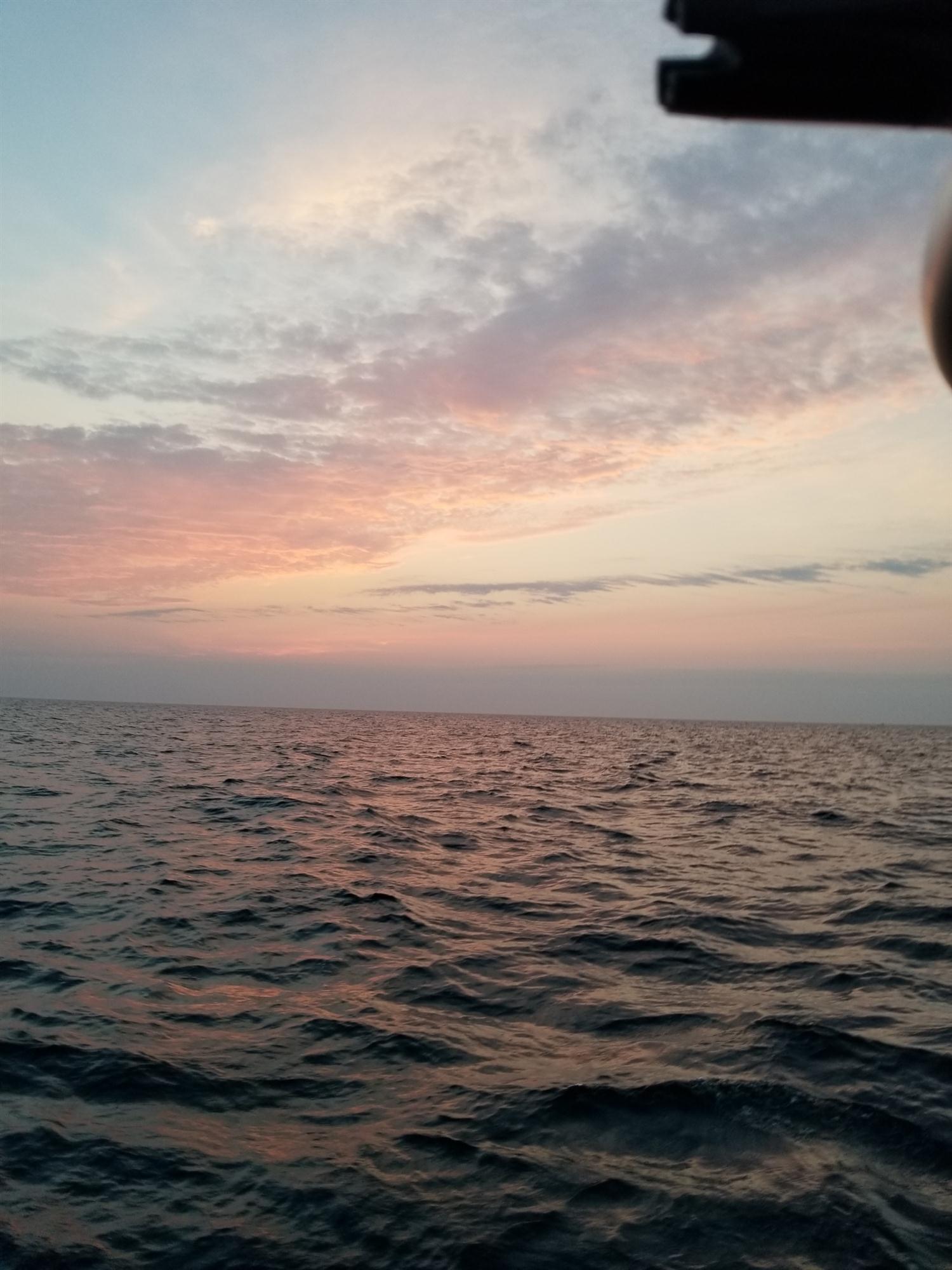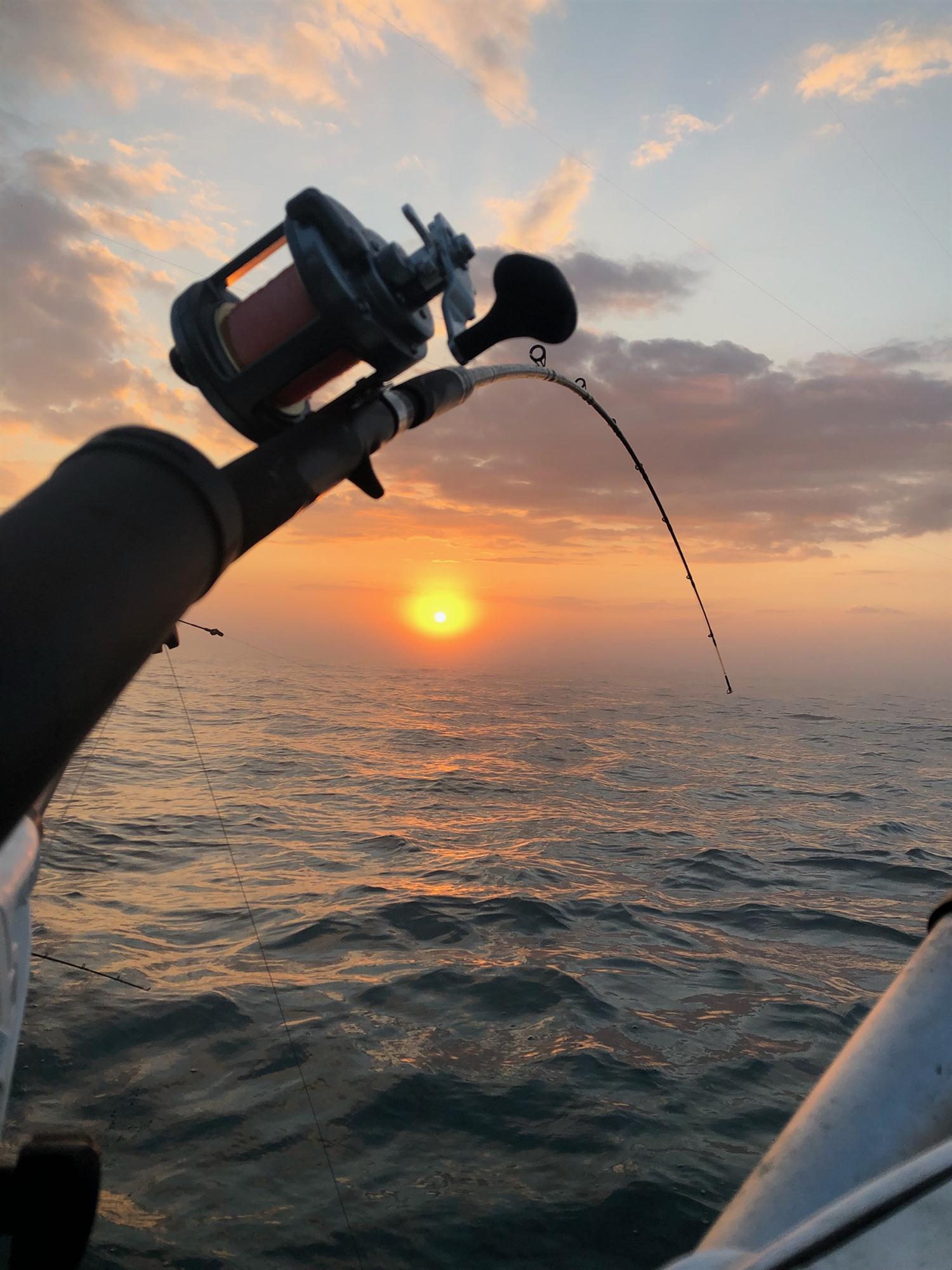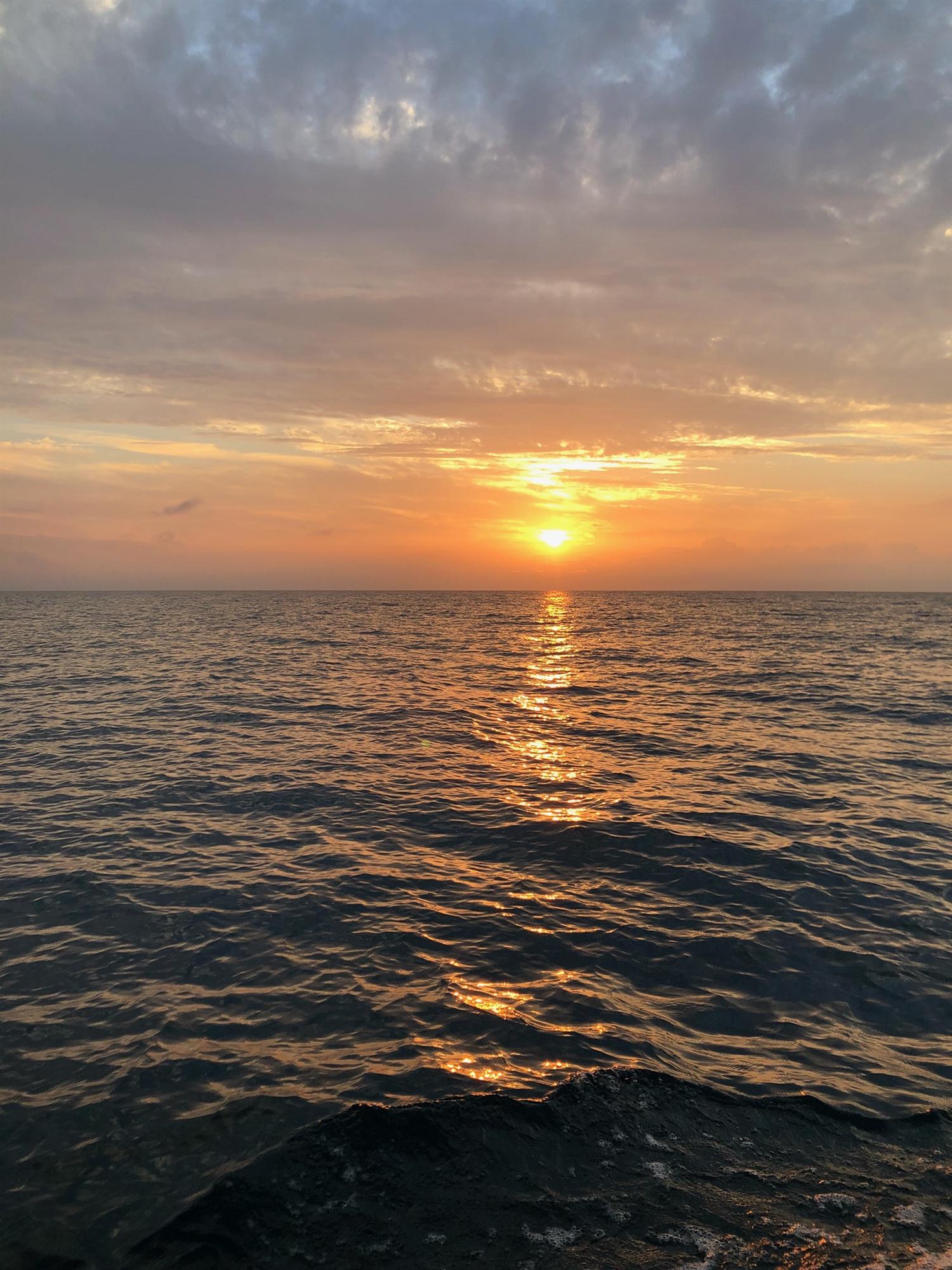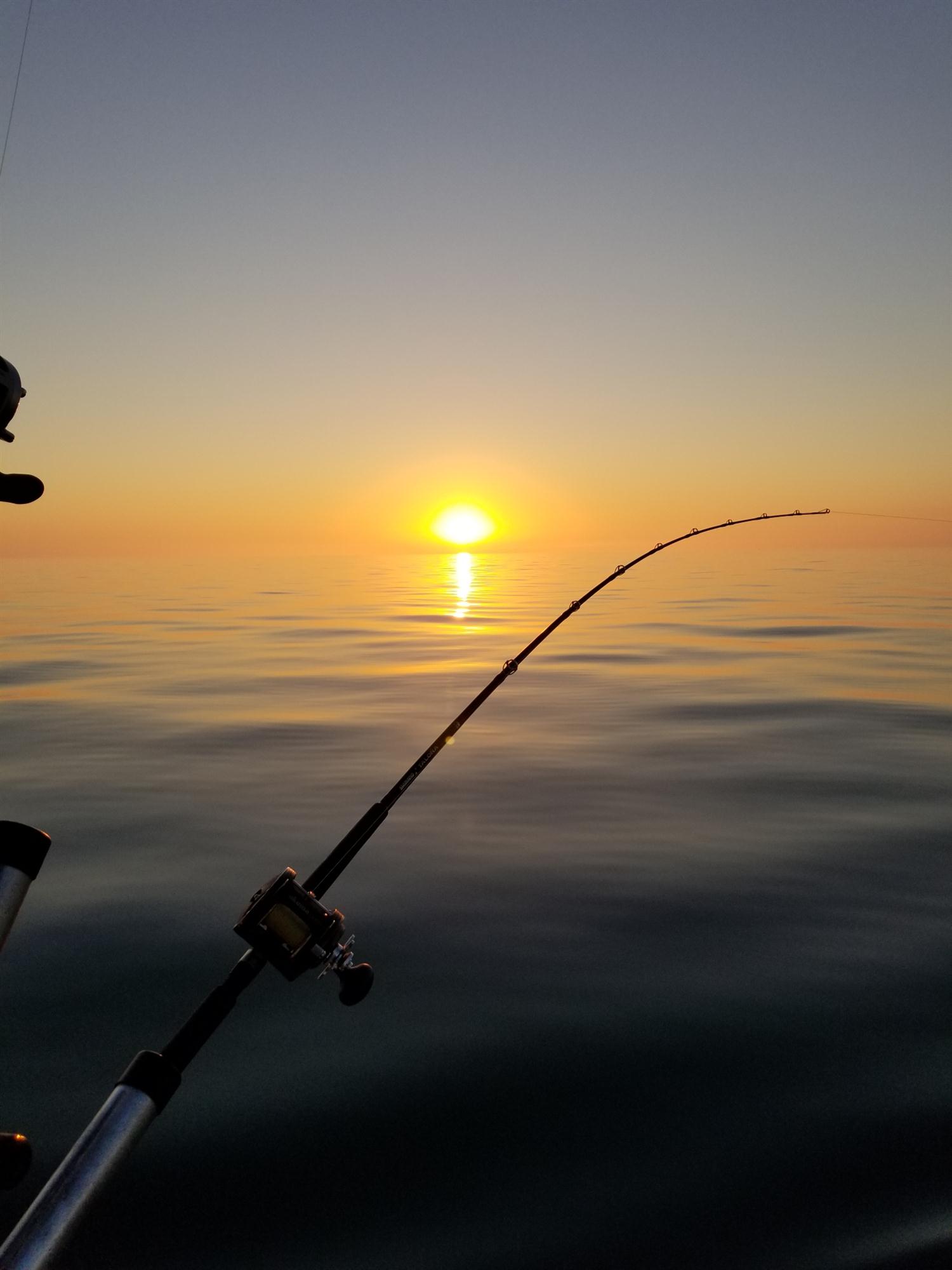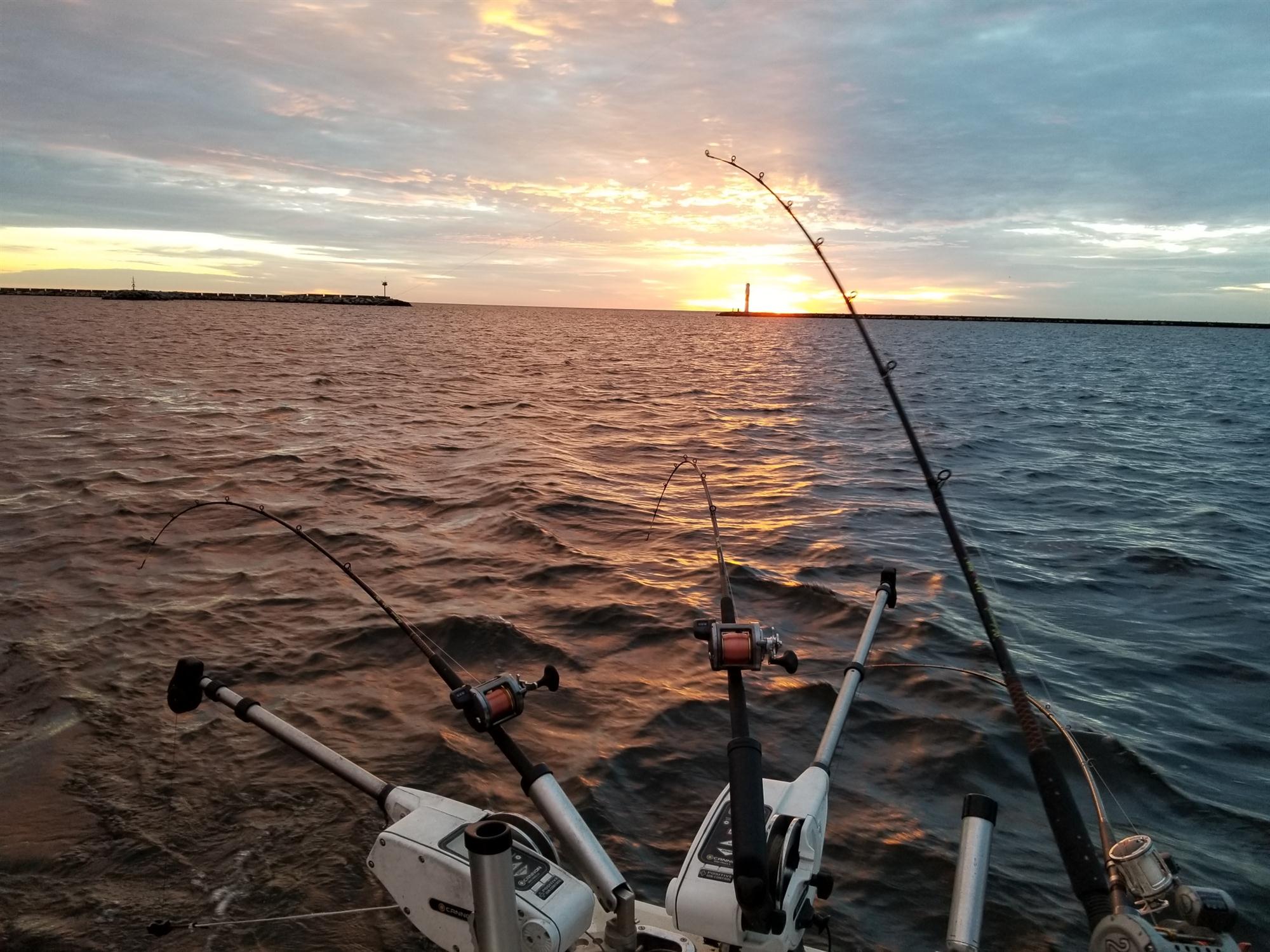 No reports yet this month.